The Event Horizon Telescope network has captured the second-ever direct image of a black hole — called Sagittarius A* — at the centre of the Milky Way.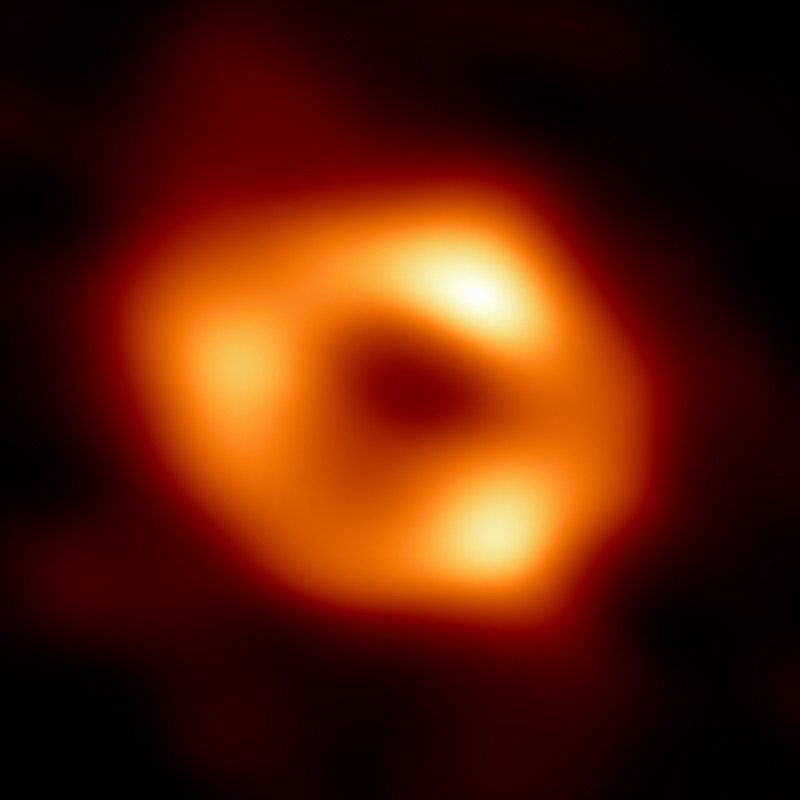 Radio astronomers have imaged the super massive black hole at the centre of the Milky Way. It is only the second-ever direct image of a black hole, after the same team unveiled a historic picture of a more distant black hole in 2019.
The long-awaited results, presented today by the Event Horizon Telescope (EHT) collaboration, show an image reminiscent of the earlier one, with a ring of radiation surrounding a darker disk of precisely the size that was predicted from indirect observations and from Albert Einstein's theory of gravity.
"Today, right this moment, we have direct evidence that this object is a black hole," said astrophysicist Sara Issaoun of the Harvard Smithsonian Center for Astrophysics at a press conference in Garching, Germany.
"We've been working on this for so long, every once and a while you have to pinch yourself and remember that this is the black hole at the centre of our Universe," said computational-imaging researcher and former EHT team member Katie Bouman at a press conference in Washington, DC. "I mean, what's more cool than seeing the black hole at the centre of the Milky Way?"
Based on Einstein's general relativity, black holes create a dark region that resembles a shadow. This shadow is caused by the gravitational bending of light when captured by the black holes' boundary, named event horizon, from which EHT takes its name.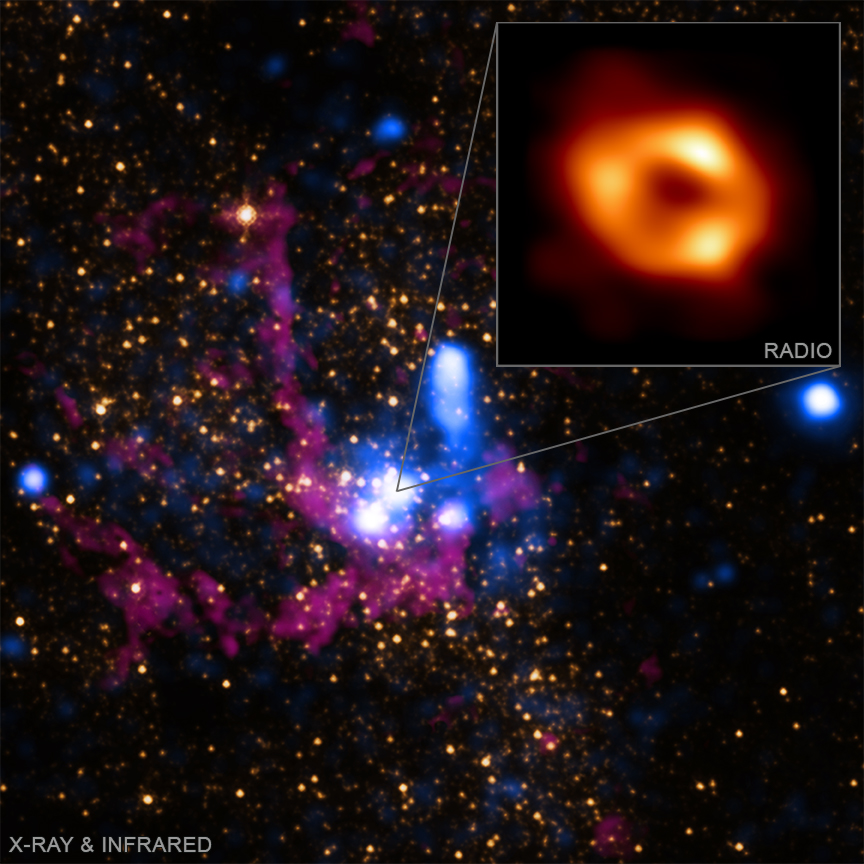 Observing a black hole was something thought to be impossible a generation ago. However, thanks to technological discoveries, ingenious algorithms and the collaboration of a large number of scientists, we now have two real, non-simulated images of supermassive black holes!!
The super massive #blackhole at the center of the Milky Way galaxy coincides with the radio source #Sagittarius A* (Sgr A*) in the constellation of Sagittarius (the Archer). The black hole has a mass equal to about 4.3 million suns and has a diameter of 23.6 million kilometers (less than half the earth's distance to #mars)..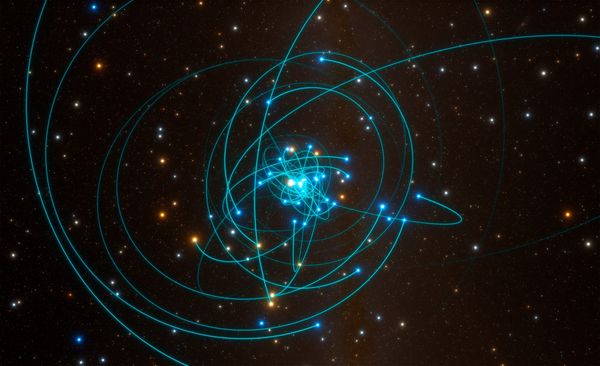 The black hole mass of Sgr A* was calculated using the #stars that are very close to it and have been observed for many years. Their #orbits depend on the mass and the distance of the object they're orbiting. By tracking these stars' movements the black hole mass can be found..#SgrA* is supermassive, though the #MilkyWay is not considered an active #galaxy. The latter requires that gas and dust are in the act of fallinginto the black hole and glowing brightly. As there is no material falling into SgrA* the black hole remains inactive.
Source:Nature