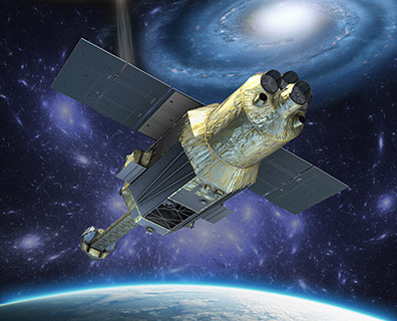 On February 17 the Japanese satellite Hitomi, formerly known as ASTRO-H, was launched. Hitomi is the most sensitive X-ray satellite with a mission to study black holes, neutron stars, supernova explosions and galaxy clusters, among others. The satellite is equipped with four telescopes, but the cutting edge instrument on board is the X-ray microcalorimeter that observes X-ray from space with the world's largest spectral analysis.
JAXA, the Japanese space agency and one of the main contributors in the development of the mission, has attempted twice in the past to launch a telescope equipped with a microcalorimeter. In 2000, the ASTRO-E satellite was crashed on launch, and in 2005, a helium leak aboard the Suzaku telescope made the instrument useless a few weeks after its launch.
Unfortunately, Hitomi seems to follow the same destiny with its predecessors. On 26th of March, JAXA announced that they lost contact with the satellite. The US Joint Space Operations Center, that tracks space debris, spotted five objects close to the spacecraft. The debris may consist of minor pieces that were blown off Hitomi and doesn't necessarily mean that the satellite has been completed destroyed. In the meantime, JAXA received a short signal from the satellite and hope that they will re-establish communication so that the satellite will complete its mission providing us with a wealth of data that will help us improve our understanding of the hot and energetic universe.
Source: Nature